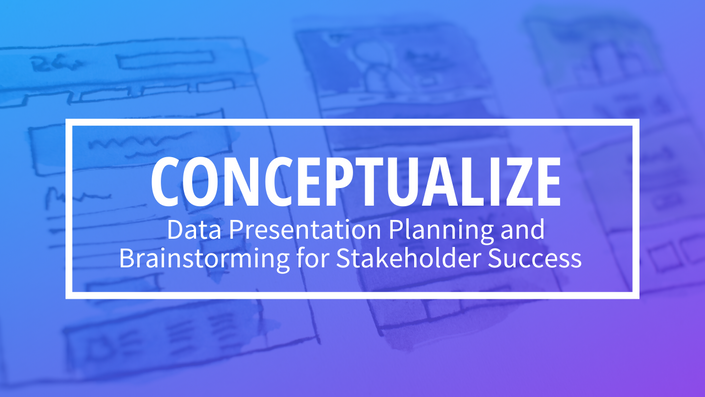 CONCEPTUALIZE: Impactful Data Presentation Planning & Structure
A Simple Blueprint for Planning and Brainstorming Persuasive Presentations
ENROLL NOW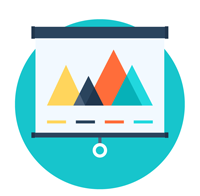 I'LL TEACH YOU HOW TO PRESENT YOUR VALUABLE DATA AND INSIGHTS FOR MAXIMUM IMPACT
(in about 10 years less time than it took me to learn)
The digital marketing and analytics job is more competitive than ever before. If you don't present yourself effectively, your work can quickly become undervalued and under-appreciated by your executives and clients.
Chances are good that you're experiencing an all-too-common dilemma I call: the dreaded "data black hole".
You slave for days or weeks on a big data presentation or readout only to face confused expressions and challenging questions from your audience. You wonder what the point is of presenting if no one's going to understand or take action upon it.
So, how do you avoid the data black hole and start crushing it in the conference room?
I'll tell you exactly what the secret is. Three words…
Powerful Data Presentation.
This year, Forrester predicted that 25% of new hires and promotions would require the hard and soft skills behind effective data communication.
Effective data storytelling is a highly desirable skillset with two powerful benefits: it allows you to strengthen your audience's hard-won trust in your work and makes you indispensable to them.
Sadly, it's easy to present insights and information the old way—by dumping every data point available into a disorganized and visually noisy slide deck that interferes with your mission.
What none of us were taught when we went to business school or college was how to present in a way that stimulates the brain and emotions, which are the key to causing your stakeholders to remember and act upon your insights.
That's why I created the Digital Data Storytelling Boot Camp.
Digital Data Storytelling Boot Camp is a comprehensive online course that leverages neuroscience, cinematic storytelling techniques, and best practices in data visualization.
I'll give you all the tools you need to deliver your vital insights and make them stick.
Best of all, you can learn and practice at your own pace. No tedious HR travel approval process or blocking entire days of your busy calendar (unless you're extra ambitious.) No stressful travel headaches or annoying expense reports to file.
All of this valuable information gets delivered right to your desk at your convenience.
Digital Data Storytelling Boot Camp is your one-stop shop to become an indispensable data presentation powerhouse.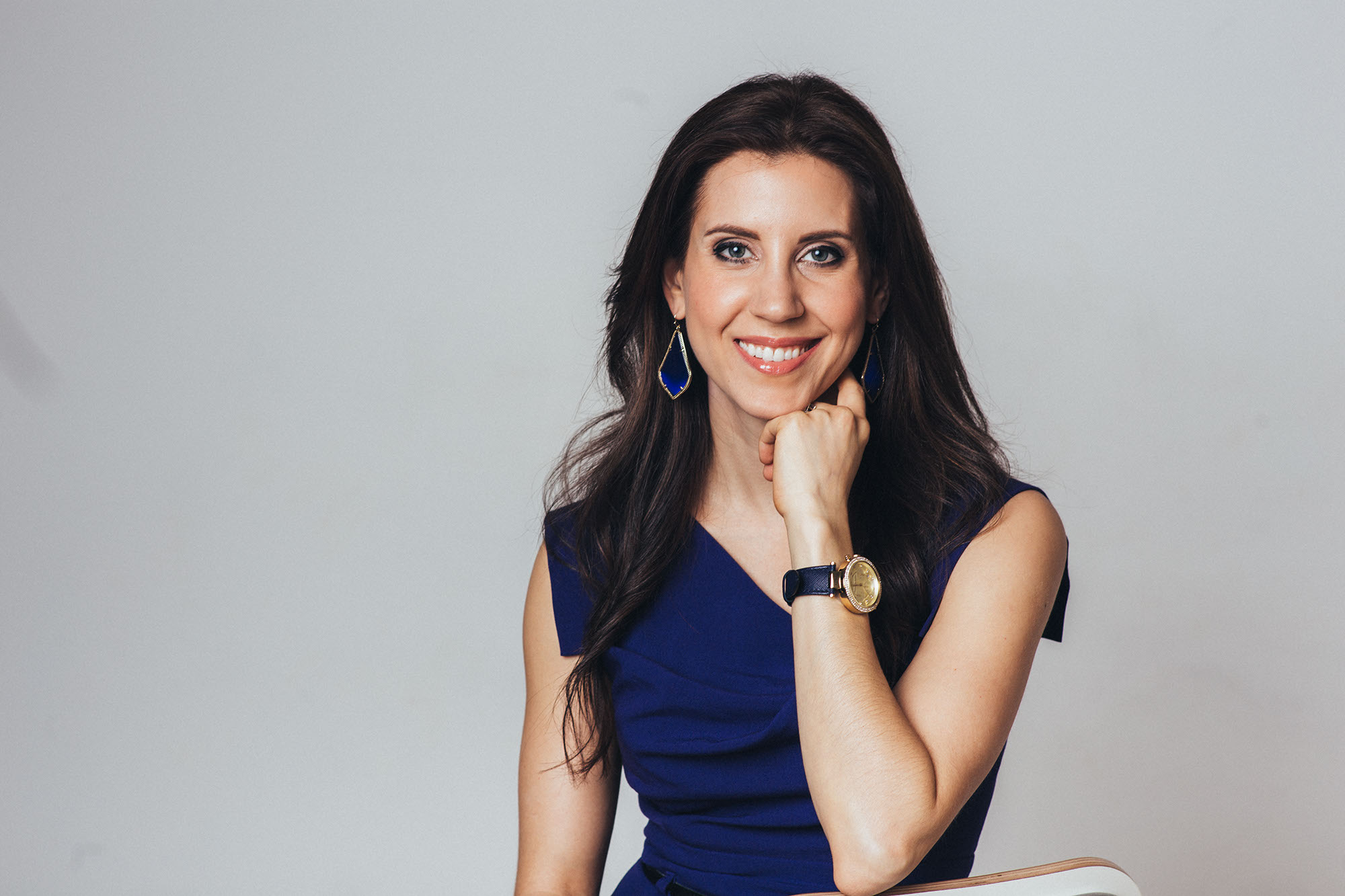 HI, I'M LEA PICA.
HOW I BUILT A CAREER PRESENTING POWERFUL INSIGHTS
Learning to present data effectively not only changed my career, but it changed my entire life.
I spent over ten years as a digital analyst and marketer, and struggled with presenting my insights in a way that didn't put my stakeholders to sleep. Glazed eyeballs, confused expressions, difficult questions, and a general sense that my hard work wasn't going to move the needle for them OR for me.
In 2010, I decided I was tired of watching my hard work fly into the "data black hole." So I went on a journey of discovery of how the brain is wired to consume information and how humans are galvanized into action.
I self-studied for years the work of Garr Reynolds, Stephen Few, Nancy Duarte, and Guy Kawasaki.
I pored through hundreds of blog posts, podcasts on aspirational and abstract ideas around data storytelling, but worked to create a toolbelt that was more practical and efficient.

When I began to use my data presentation toolbelt, that's when the magic started to happen. I survived two layoffs and several reorganizations, got promoted, increased our platform budgets, got budget for more headcount, and then created a lucrative professional speaking career! (pretty much in that order)

When I started speaking about data storytelling at digital conferences around the world, I realized that the toolbox I'd curated could fill a huge knowledge gap in our industry. Many analysts and marketers get training for Google Analytics, GTM, Adobe, DART, and learn how to use the data platforms.
But most of us don't get the training we need for presenting the data that comes out of the platforms.
Effective data communication can be learned the long and hard way, or the Pica way. Let me save you years of frustration and self-driven research with this comprehensive deep dive into the art and (neuro)science of data presentation.
HERE'S WHAT YOU'LL LEARN:
THE TOOLS AND STRATEGIES YOU NEED TO BECOME A SUCCESSFUL DATA PRESENTER
The digital market is more competitive than ever before. If you don't present yourself effectively, your work can quickly become undervalued and under-appreciated.

My exact step-by-step process you can follow to deliver inspiring insights
The 8 key interview questions to elicit your stakeholder's burning needs
A time-tested planning and brainstorming framework for a focused, powerful data presentation. This blueprint has been cited as worth the value of the entire course alone!
How to work with color, type, and alignment for fast comprehension
How to leverage the power of imagery and best sources to find them
Time-saving productivity tricks using the Slide Master
The anatomy of a perfect data visualization (as used by the Harvard Business Review)
How to avoid the most common mistakes we make in data visualization
How to choose the most appropriate chart for your particular data points
My proprietary PICA Protocol™ Prescription for telling healthy, actionable data stories
My Chart Detox Formula™ for clean and comprehensible charts and graphs
Data storytelling case examples for digital marketing, paid search, and A/B testing & optimization
How to create perfect handouts for after the meeting without compromising your live meeting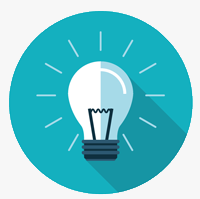 HERE'S WHAT YOU'LL GET:
Lifetime access to over 4 hours of powerful data presentation and visualization video content
Supporting resources and exercises
A vault of printable materials including handouts and checklists for every strategy you learn including an interview questionnaires, planning framework, design resources, presentation handout template, and my proprietary Chart Detox Formula
Resource lists for the tools and sites to keep you sharp like imagery sources and my killer reading list
Ongoing support and community through a dedicated Slack channel exclusive to course participants
Optional: a strategy session with me to receive tailored feedback on your work

WHO THIS COURSE IS FOR
DIGITAL ANALYSTS, MARKETERS, DATA SCIENTISTS, SEO'S, SEM'S, CRO'S, AND MORE!
This course is for any professional who presents data, ideas, processes, etc, in a live or virtual environment. Ideal roles are practitioners within either corporate brands or agencies as well as solo digital consultants and agency owners.
What kind of data you're presenting doesn't matter, but the working examples are geared toward digital marketing and optimization scenarios.
And although the data visualization principles taught are universal, this course is not specifically geared towards dashboard design or email reports.
BOOST YOUR CAREER OR BUSINESS: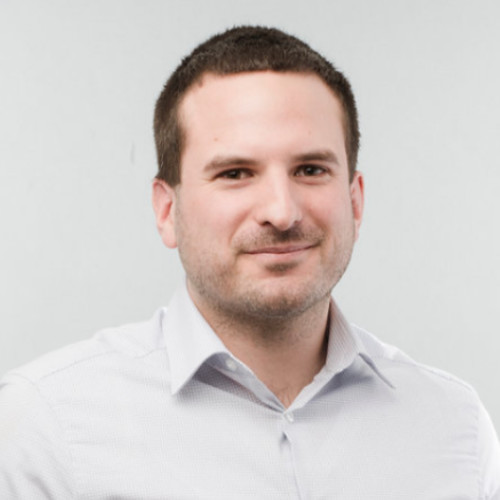 "Lea's webclass has helped me dramatically improve my clients' reports and also helped to inspire action from my clients. When I would typically do reporting in the past, my recommendations would tend to sit each month and weren't always acted on. By taking a more storytelling approach, I've been able to improve my client retention and drive significant positive change in my clients' campaigns which has helped them grow at a faster pace.
Lea's templates and checklists have helped me scale my reporting process across a diverse roster of clients. I am able to produce higher quality reports in less time and I've been able to hand over the templates to other team members and use them for team training.
Overall I highly recommend the web class to anyone looking to product reports more efficiently, but more importantly produce reports that inspire action from the business you are working with."
- John Reinesch, Digital Marketing and Analytics Consultant
Frequently Asked Questions
When does the course start and finish?
The course starts now and never ends! It is a completely self-paced online course - you decide when you start and when you finish.
How long do I have access to the course?
How does lifetime access sound? After enrolling, you have unlimited access to this course for as long as you like - across any and all devices you own.
What if I am unhappy with the course?
I would never want you to be unhappy! If you are unsatisfied with your investment, contact me in the first 30 days and I will give you a full refund.
How much more is in the course vs. what you already put out on your blog?
If the blog is a book, the class is an encyclopedia. A handful of the core concepts I've discussed on my blog are in my course. However, the class goes into MUCH more detail, with use cases, examples, and checklists that you'll use again and again to present information effectively. It also delivers all of the information in the SPECIFIC ORDER that gets you from presenting zero to hero. There is exclusive content in this course that you will not find ANYWHERE else.
Will this work for someone who is not in the "digital marketing" industry?
Absolutely. Even though I speak to digital marketing because I'm intimately familiar with the industry's unique challenges, I've taught these methods to executive assistants, construction industry analysts, and even military engineers! All of the strategies taught are built on universal data storytelling principles.
What if I'm literally starting from step 0? No prior design experience. No data viz background...
Perfect! The entire first module is how to start from scratch on your data presentation planning process. It is specifically crafted to take a COMPLETE NEWBIE and show you the exact steps you need to go from storytelling zero to hero.
Do you offer group or enterprise pricing?
Yes! You will choose the enterprise plan and receive every 10th seat for free. Please purchase 1 license for every participant!
I'm in, but my boss isn't. How do I convince them to let me sign up?
Great question! I've created a handy "How To Convince Your Boss" letter template that you can use to make your case. Visit LeaPica.com/BossLetter and save a fresh copy for you to tailor to your voice and needs.
Should I take this course if I don't use PowerPoint to present information?
Absolutely! Although the productivity tips are geared towards PowerPoint, the teachings in the course will apply to ANY presentation tool you use that has a linear format! Whether you use Keynote, Google Slides, or other online tools, you'll be able to put these techniques into practice right away.
Is this a dashboard course?
No. This course is geared towards presenting data in a live meeting or webinar format using a digital presentation tool such as PowerPoint, Keynote, or Google Slides. You can apply the data visualization techniques to dashboards, but they are a completely different format for delivering information and therefore requires a different storytelling approach.
What if I'm not presenting data, but other informational content like training or education?
Great! The presentation planning, brainstorming, and slide design modules are perfect for any content you wish to present.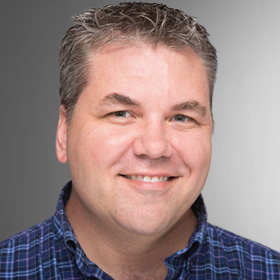 "Lea takes an extremely complex subject and draws a roadmap for you to deliver. She has a comprehensive method of taking what the data gives, asking the hard strategic questions, conceptualizing the story, maintaining attention, being memorable, visual elements of design, and bringing it all together with the PICA Protocol."
- Mike Harmanos, Digital Analytics Practitioner
Course Curriculum
New Participant Area
Available in days
days after you enroll
Training Resources
Available in days
days after you enroll
Understand why presenting data effectively is vital to your career
Available in days
days after you enroll
Your Instructor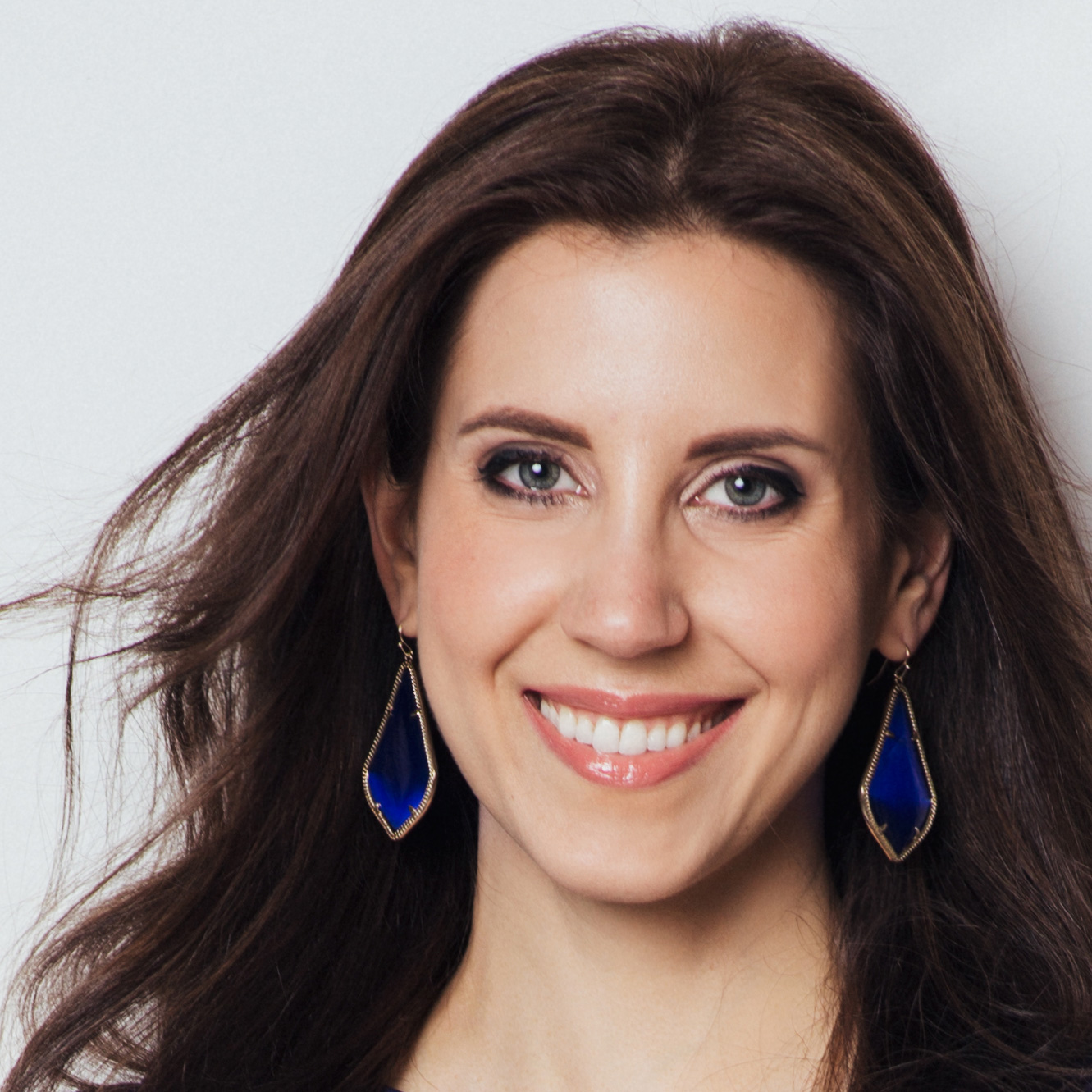 Lea Pica teaches data storytelling and public speaking to thousands of digital analysts and marketers, hosts the popular Present Beyond Measure® Show Podcast, and blogs at LeaPica.com.
She is the creator of the PICA Protocol™, a practical prescription for delivering data stories that inform decisions, spark ideas, inspire action, and make presenters INDISPENSABLE.
Lea spent 12 years as a digital analyst and marketer building digital measurement programs for Scholastic, Victoria's Secret, Ralph Lauren, and Prudential. She became passionate about the art and science of information communication after hitting many roadblocks trying to get her insights noticed and acted upon. She diligently used her tools to pave the way from corporate reporting squirrel to industry-recognized subject matter expert.
Today, Lea headlines conferences like Digital Summit, Microsoft OneAnalyst, Marketing Evolution Experience, Digital Analytics Hub, SearchLove, ConversionXL Live, Domopalooza, DAA Symposia, Web Analytics Wednesday, and eMetrics. She has helped companies and agencies such as Microsoft, Consumer Reports, Kelley Blue Book, SEER Interactive, and Brooks Bell to tell more powerful data stories.